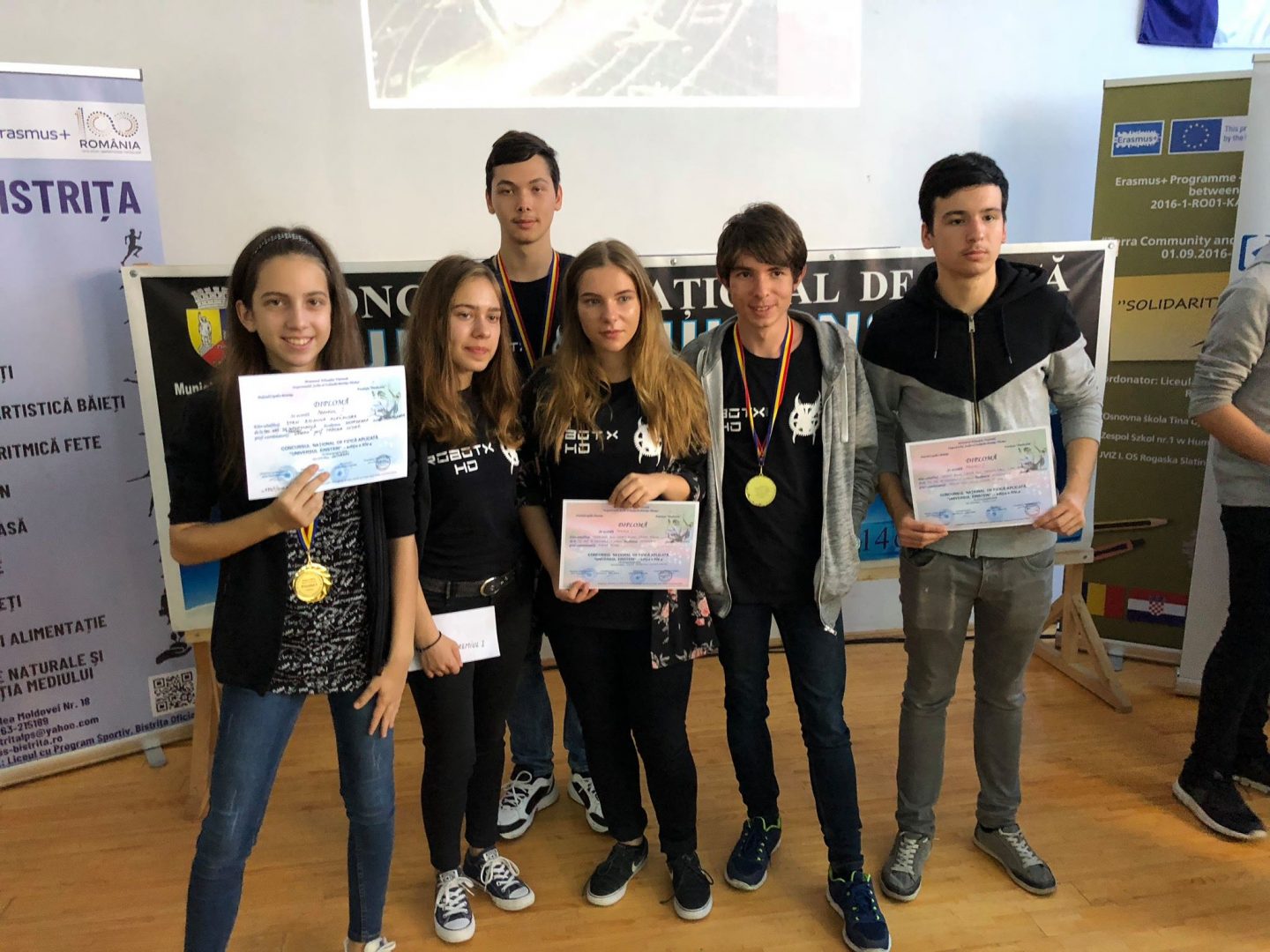 A part of our team participated in the fourteenth edition of the National Physics Contest "The Einstein Universe" from Bistrita. We took the opportunity to present our robot, a project regarding the robots in the competitions of microsumo and to highlight a new quantum computer revolution.
Thus, we've managed to get back with the first prize in the three categories we participated in.
We are glad we made new friends and promote our STEM education projects.