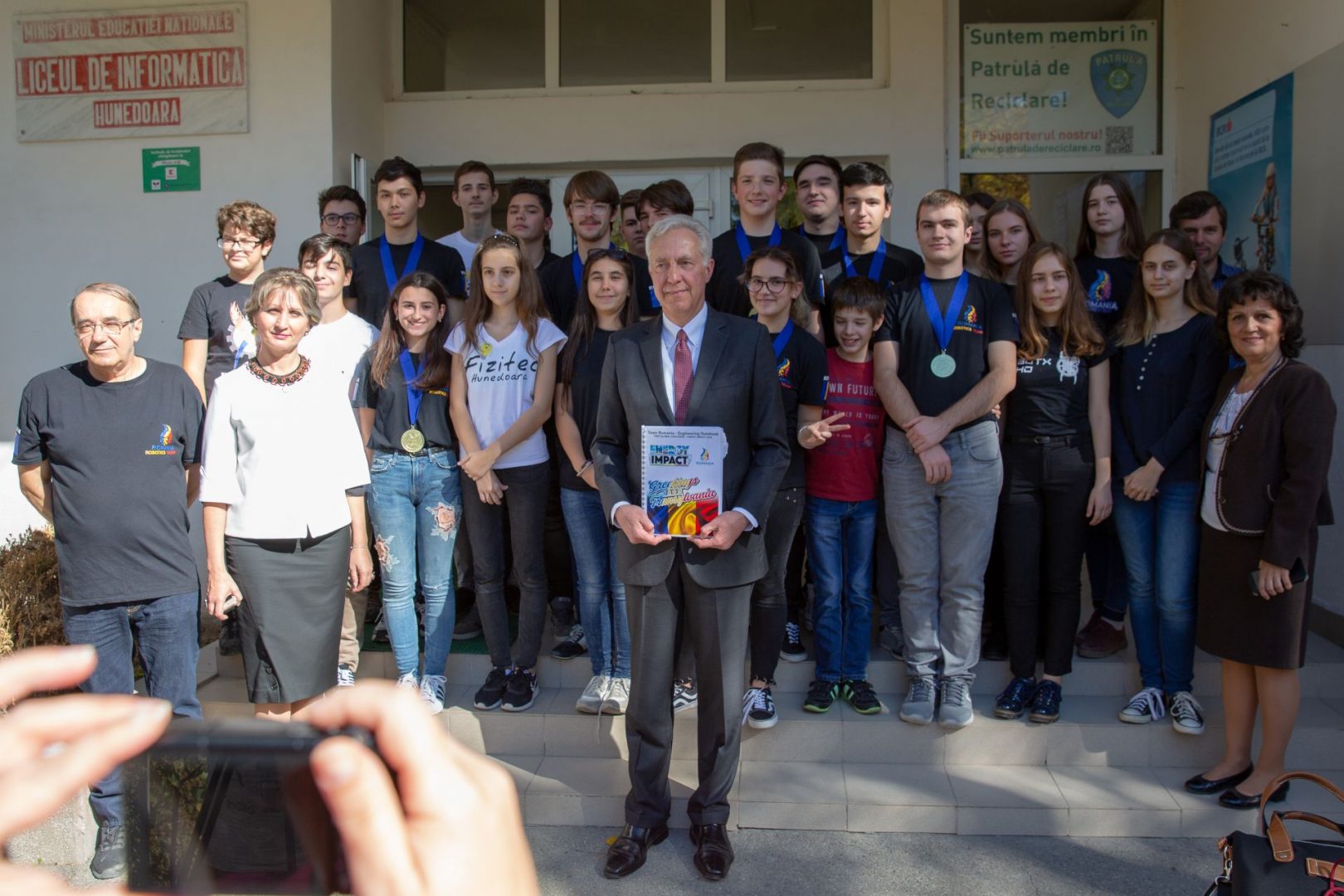 On the 15th of october 2018, we had a very special guest, the USA ambassador, Mr. Hans Klemm.  
       It has been a great pleasure to meet Mr. Hans Klemm and to find out about his interest in STEM education. We talked about our experience in Mexico and we presented our science projects. 
        We also introduced our new robotics teams and we revealed our future plan for Hunedoara robotics community. 
       Thank you so much Mr. Hans Klemm for your time and interest in our work for  STEM education!